A pocket knife can really come in handy especially when you need to open a package or peel and cut a fruit. However, if you plan on travelling by plane anytime soon, here's what you need to know when flying with a pocket knife.
Can I fly with a pocket knife as carry-on hand luggage?
You cannot fly with any type of pocket knife in your carry-on luggage in the USA, Australia, Japan, most countries in the Middle East and some smaller nations. Surprisingly, Canada, Europe including the UK and a few other countries allow pocket knives with blades shorter than 6cm. If your flight stops at any country not allowing them you should assume they are disallowed.
However, it's not impossible to bring pocket knives with you on your travels. They are allowed to be packed in your checked luggage unless they are illegal to be carried in either your departure country or arrival country.
It's important to remember that airlines are bound to follow the aviation laws of their origin and destination countries. If you are coming from a country that allows pocket knife in carry-on hand luggage but will be going to a country that prohibits this item onboard, it would be better to have it with your checked-in baggage.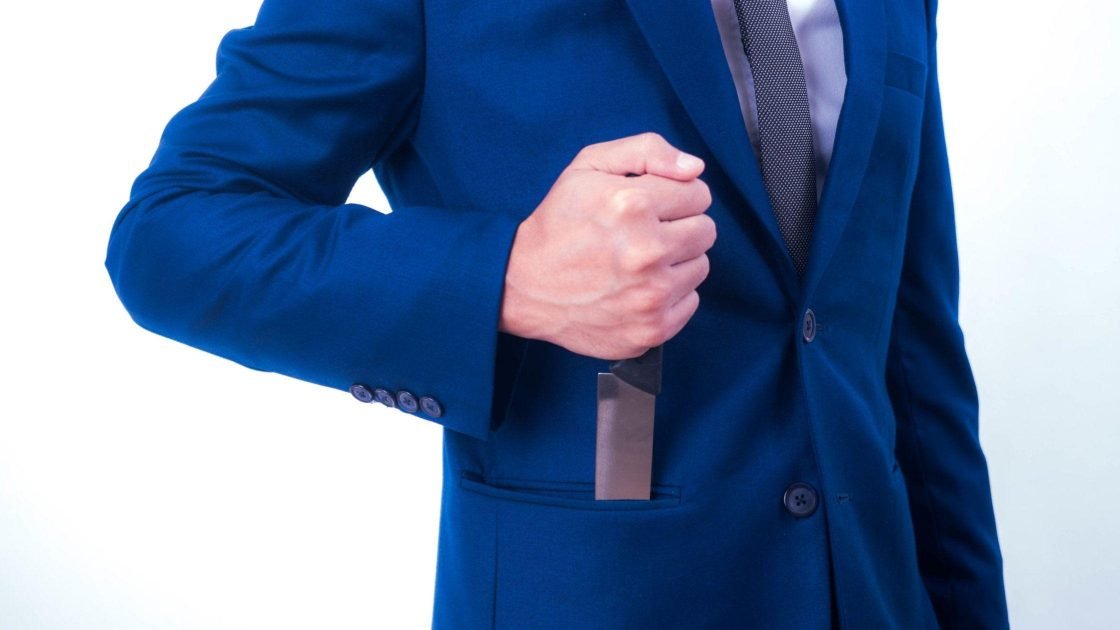 Pocket Knives in Carry-On bags on a Domestic Flight
Although it was allowed for a brief time back in 2013 by the TSA (Transport Security Agency), the decision was quickly retracted following strong opposition from the public and other concerned stakeholders. The TSA has clearly stated that only plastic and round butter knives are allowed in your hand-carry luggage and in your checked baggage.
All knives bigger than 6 cm are prohibited in carry-on hand luggage. This applies to all airports in the United States and elsewhere as long as they same knife would be lawfully carried under the law in that country.
If checking the knife in your hold luggage then make sure that it has been sheathed and sealed securely. Better yet, ship it ahead of time so you won't have to deal with all the potential hassle.
Pocket Knives in Carry-On bags on an International Flight
Travelling abroad from the US basically means you simply cannot pack your pocket knife in your carry-on hand luggage. You may want to check with the airline as well as your destination country's knife legislation if they allow pocket knives in hand-carries.
• European Union countries – According to the EU Directive 2015/1998, knives with blades no longer than 6 cm are allowed onboard the airplane. So if you are flying within the European Union, you can carry your pocket knife with you on the cabin. However, if you are flying into the US from any point within the European Union, I highly suggest you pack it with your checked-in baggage.
• Canada – About a year ago, Transport Canada has also permitted knives with blades no longer than 6 cm onboard most domestic and international flights. You can fly to and from Canada from and to any airport in EU carrying your pocket knife in your carry-on hand luggage.
• United Kingdom – At about the same time last year, the UK government has also added knives with blades no longer than 6 cm in their list of items permitted in hand luggage.
• Australia – Pocket knives are prohibited on flights to Australia in carry-on hand luggage. They will be confiscated by airport/airline personnel if identified.
• China – As with the US and Australia, you cannot carry pocket knives onboard a flight to and from China.
• Japan – Carrying items that have very sharp points as well as those that can be used as a weapon a strictly prohibited in the cabin. Anyone caught with a restricted item in their carry-on luggage may be fined of up to half a million Japanese Yen.
• Middle East – Most countries in the Middle East like the UAE, Jordan and Israel also do not allow pocket knives aboard airplanes.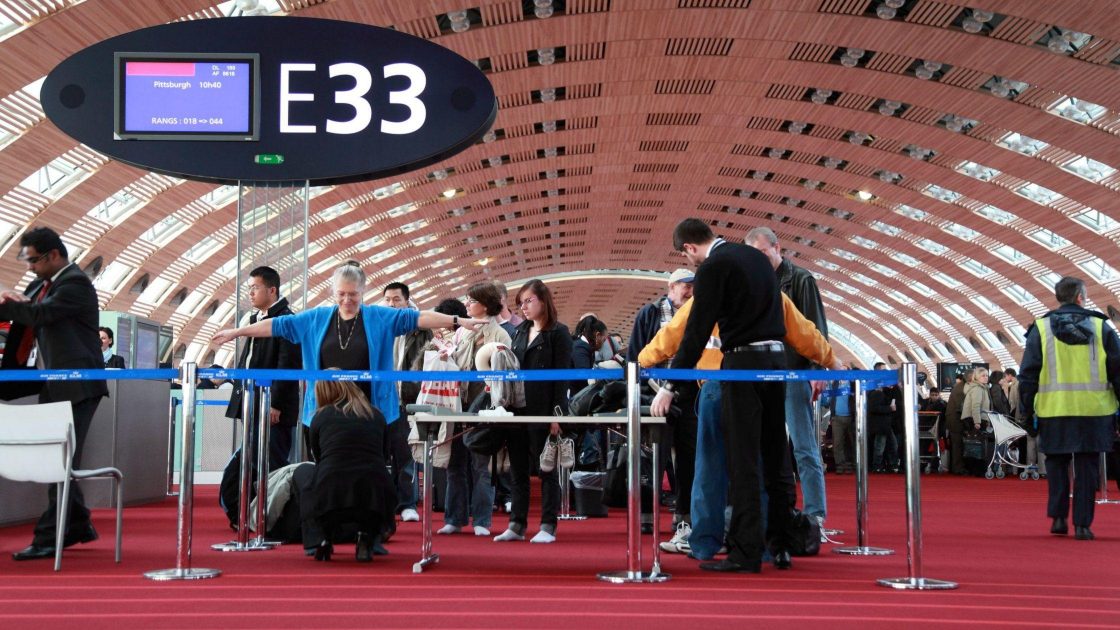 What happens if my knife is confiscated at security?
The last thing you may want to do after being identified to be carrying a prohibited item at the security check counter is to surrender your pocket knife.
Pocket knives are one of the most common items confiscated at the airport. Unfortunately, airports and airlines are not allowed by federal law to return the item to you once it has been confiscated.
What to Do if Your Pocket Knife is Refused at Security
• If you are at the check-in counter and realize you have a knife in your carry-on then pack the small pocket knife in the checked-in luggage.
• If you are still land side you could go back to leave it in your car. Of course, often the car parking area may be a long distance away.
• You can leave it with the person seeing you off at the airport. This is the best option if they haven't already hi-tailed it home.
• Or if all else fails, have it mailed back to your own house. Assuming you are not in a rush as I always am!
Keep calm. Ask what other options you have other than leaving your pocket knife. Do not panic. You will not be arrested.
Though it would be an entirely different story had you been carrying a switchblade.
Is mailing pocket knives allowed?
Yes, you can have your pocket knife shipped rather than just leaving it at the airport. This is also applicable to other carry-on hand prohibited objects like your newly bought kitchen knives set and souvenir item such as swords and specialty knives. Always assuming they are allowed at their destination of course.
The level of restriction in mailing these items depends on the type. The most important thing to remember when shipping sharp objects is that they are sealed in a package.
What are the sanctions and penalties if found to be in possession of a prohibited item onboard?
You may be fined from $330 to $1960 if you are caught with your pocket knife onboard a flight within the US. The TSA can fine violators of up to $13066, depending on the item. Note that this civil penalty is per violation per person.
If you are carrying more than one prohibited item, you may be fined a larger amount. If you are carrying firearms and ammunition, this can also include a criminal referral.
Do I have to declare pocket knives in my checked-in luggage?
No, you don't have to declare the pocket knife in your checked-in luggage provided that it is safely sealed and secured. However, if you are transporting in bulk, then you do have to declare the pocket knives at the check-in counter. Your luggage may be held for closer inspection and might cause you delays or it might not be loaded on the plane.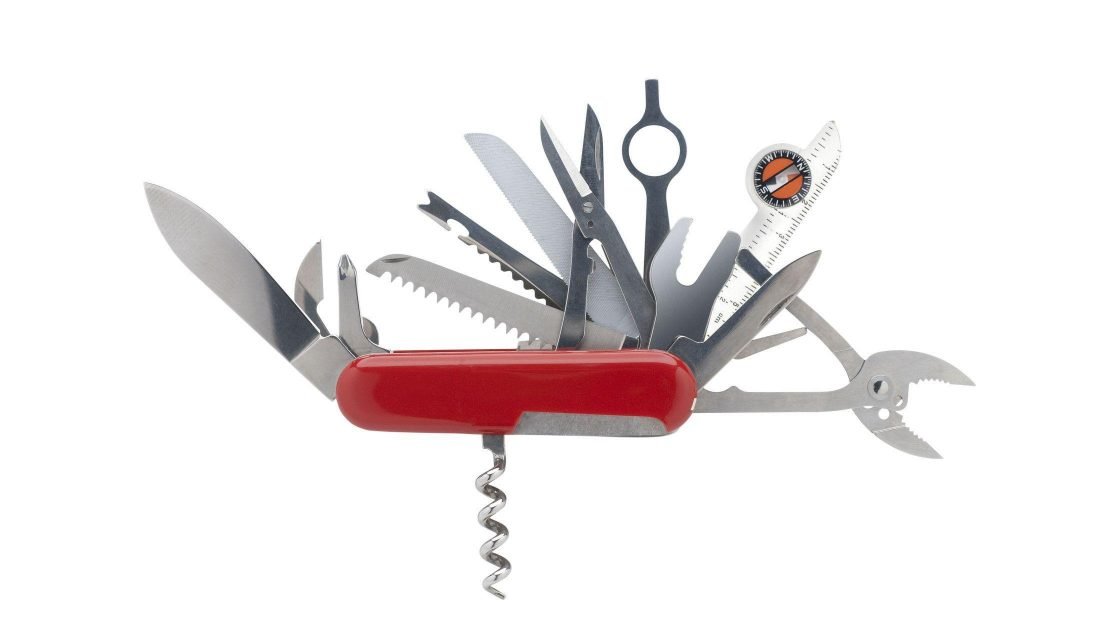 Can I take a Swiss Army knife in my luggage?
Not usually as the blades are typically over 6cm and when measuring you should not rely on the measurement only of the cutting edge – i.e. assume it includes the hilt.
Yes, you can take your Swiss Army knife in your hand-carry luggage since it fits the criteria of what most countries would allow as carry-on items. Although a Swiss army knife can be considered as a tool and not a weapon, that argument will fall on deaf ears at the customs security in which case bye bye knife.
Unfortunately, you won't be able to carry it with you in your person if flying within, from and to the US as well as Australia, China and the Middle East. These countries have a total ban on pocket knives aboard airplanes.
What other items am I not allowed in my carry-on hand luggage?
This greatly differs from one country to another. However, here are some general rules applying to small quantities. You will need to check specifically with the airline and any country-specific regulations as they are totally not consistent.  If in doubt – don't.
• Liquids, gels and aerosols – Aside from knives with blades longer than 6 cm, liquids, gels, and aerosols beyond 100 ml are not allowed in the hand luggage. Items such as foods, drinks, and personal care that are considered liquid, gel or in a form of spray must only be 100 ml or smaller and placed in a clear ziplock.
• Flammable items – Small flammable items such as lighters, e-lighters, matches, are generally not allowed in both carry-on and checked-in luggage. Some airlines allow throw away lighters to be carried. It is best to leave these things behind and just purchase one at your destination.
• Firearms and ammunition – These have special rules to be followed. Though some airlines may allow certain types of guns as carry-on hand luggage, the rules in packing these items are the same as packing them in for checked-in luggage. Remember, firearms and ammunition must be sealed tight and secure.
• Sporting equipment – Such items also go in the checked-in luggage such as baseball bats, bowling pins, bows and arrows, darts, and etc. Some smaller items are prohibited in the cabin area but again what is allowed varies widely by carrier.
For the complete list of items, check the TSA official site if traveling in the USA, the relevant country authority elsewhere or contact your airline who will be able to guide you accordingly.
We want to provide you with the best, most useful content. It would really help if you could Rate this Article:[yasr_visitor_votes size="medium"]